Sometimes freelancing is a lonely existence, most of the time you're at home, so it can be tricky to network. Also, being a one-man-band can be difficult when it comes to marketing yourself – how exactly does a freelancer compete against larger companies?
Luckily we know the struggle, so we've compiled a master list of all the different places online where you can get freelance work. Not only that, but just in case you have time for some alternative methods of promoting your freelance work, we've included them too. If you can diversify your sources of income, being a freelancer can be quite reliable.
Alternative ideas for getting freelance work
If you have any suggestions for this list please feel free to add a comment below, and we'll regularly update it! 
Join local and generic Facebook groups
As long as you never use spammy tactics to promote yourself, Facebook groups can be a goldmine when looking for freelance gigs. Every group will have different rules, so take some time to read them and also get a good impression of the community. For example, some groups allow businesses to reply when users ask for recommendations, but they may not create posts themselves. 

It's important to be an active member of a group in ways that don't necessarily directly promote your services.

You'll start to get well known and people will trust you more when you do mention your business. Local community groups are some of the best places to get involved!
Remember, with some groups you can join as your Facebook Page rather than as your personal profile, so use your best judgement to decide which option is best for each particular group.
Attend networking events and add people on social media
Chances are there are plenty of great local business meet-ups in your area, and if you're lucky there will be some great trade fairs too. Just make sure you make the most of these by taking people's details and networking with them online afterwards. Remember people require multiple touch points along the buying journey before they convert to a sale.
Join LinkedIn and LinkedIn Groups
LinkedIn is a great option for freelancers as many will be seeking to offer their services on a Business to Business basis, which is exactly what LinkedIn is best for! 
Connect with lots of potential clients, but remember to design a personalised introduction message for everyone you invite to connect so that you don't look like a spammer. 
A quick search on LinkedIn can produce plenty of local groups for businesses in your area. We advise you read your LinkedIn feed daily too so you can be proactive when people ask for recommendations. 
Follow your aspirational clients on Instagram
Even though you might not have a traditionally Instagrammy business (writing isn't known for being highly visual), you can still build an Instagram account by sharing quotes and little life snippets. 
Once you have some content to prove you're a real person, you should practice interacting with your aspirational clients – try to just get to know them online first by leaving friendly comments with genuine interest in their business. They'll likely think of you first should they ever need the services you offer.
Team up with complimentary businesses
Being a freelancer doesn't mean being a lone wolf, there are plenty of ways you can collaborate with other self-employed folks and larger businesses. Why not try reaching out to an SEO agency to see if they need help with content writing, or teaming up with a local graphic designer if you're a web designer; you can probably refer a lot of business to each other.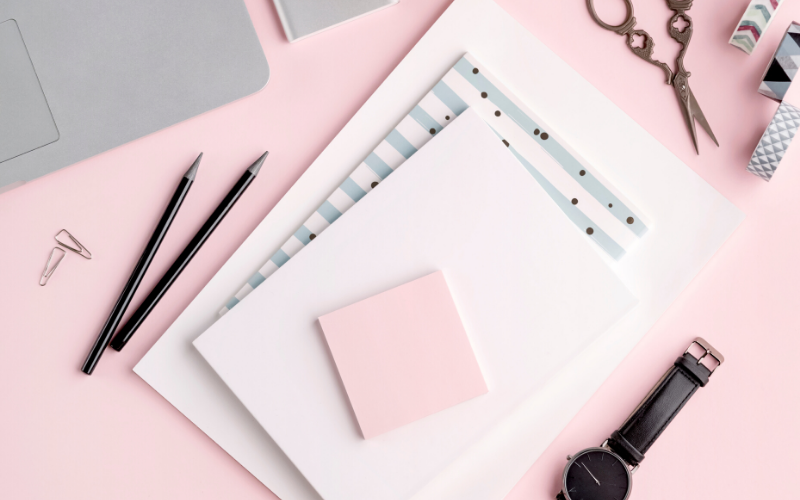 Websites for freelancers
Freelance websites are a tried and tested way to gain new work, most will allow you to pitch yourself on proposed projects from clients, others require you to create a profile and sell your services on an online marketplace. Try them all, read reviews and find out which are best for you.
All Industries
Fiverr is one of the best known sites for pitching freelance services. You promote yourself through various services with set prices, and compete against other freelancers through Fiverr's search function. Focus on getting good reviews and price yourself competitively but not too cheap.
All Industries
Upwork markets itself as the place to find professional individuals and agencies for marketing, writing, design, admin and even engineering. There's less spammy listings than on Fiverr, so it can be easy to stand out as a quality freelancer.
All Industries
When you join Freelancer, you'll be able to 'bid' on jobs posted by its users. Your bid involves offering how much you would charge to complete the task, as well as a detailed description of the full service you would offer. Advertisers can then compare and choose who they wish to work with.
All Industries
The premise of People Per Hour is exactly what it says on the tin, you add yourself as a listing and explain exactly what service you offer, then display your hourly price. You're paid on time worked, not on a task-by-task basis.
All Industries
Toptal markets itself as only having the top 3% of freelancers listed on its site, so if you can get listed here, pitching is much less competitive as there's no spammy, cheaper services to stand out from.
All Industries
Guru allows users to choose how they pay for freelance services, they can choose hourly, fixed-price, task based or by a recurring payment. This flexibility means plenty of businesses use the site.
Design / Web
99Designs is probably one of the best known websites for finding designers, so most of your potential clients will probably look here. As a designer you can upload a portfolio of your work, making it easy to instantly show off your style and skill.
All Industries
Craigslist is simply a local listings site, not specifically geared towards freelancers. However, if you're targeting a specific local market, it's well worth placing a listing on here and regularly checking for posted jobs.
All Industries
Designed for remote workers, this is an ideal site for finding businesses who are open to long term contracts with freelancers, without requiring them to be based locally or visit an office.
Micro-Jobs
Microworkers probably won't give you a reliable income, but the odd-jobs posted on here might help you supplement your income so you can afford to be self-employed full time when you first start out. Jobs include taking surveys, data input and bulk image editing.
Copywriting, Data Input and Transcripts
Crowdsource is for businesses who need lots of small jobs completed. The jobs can be a little tedious, but they're great for supplementing your income. 
Design
If you're a skilled graphic designer, you need to be on Behance. It is mainly a portfolio website where you can display all your latest projects, but also features a very popular job board.
Blogger Network
If you want to be a full-time blogger you can monetize your work via Problogger. The website primarily offers a blogging community, but also includes a popular job board.
Digital Industries
We Work Remotely is one of the most popular freelancing networks for developers, programmers and web designers, but it also posts jobs in copywriting, legal and sales. 
All Industries
With a particular focus on jobs being completed quickly, this can sometimes be a matter of quantity over quality, but again, a great place for filling up your day when your passion projects are thin on the ground.
Micro-Jobs
A very similar concept to Fiverr, where creators and freelancers can offer their services as packaged up products for a set price.